Mango Raspberry Ice Cream E-Liquid by Double Drip - 10ml
The superb taste of fresh mango with a tangy raspberry swirl and vanilla
Max VG for awesome clouds.
This High VG E-Liquid is suitable for sub-ohm devices only.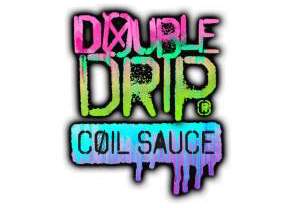 The Double Drip Collection.
Max VG: 80%VG~20%PG
Made in the UK by industry-leading experts Vapour Labs, Double Drip is their latest range of maximum VG e-liquids designed for great clouds and amazing flavour. The Double Drip range of "coil sauce" are so good, you'll want to double drip again and again! They are the perfect e-juice to go with any sub-ohm setup.
Made in the UK with pharmaceutical grade ingredients:
EP Grade Vegetable Glycerine (VG)

USP Grade Propylene Glycol (PG)

Natural & Artificial

Flavourings

USP Grade Nicotine