Aspire Nautilus AIO Kit
For all those fans of Aspire's Nautilus range of tanks, Aspire brings you the new Aspire Nautilus AIO pod system. Another new design pod system, slim and stylish it comes in 6 popular, satin finish, stylish colors: blue, jade, silver, black, red, and purple.
The Aspire Nautilus AIO has an easy to fill 2ml pod, it fits comfortably in the hand in use and is very discreet.
It utilizes Aspire's famous Nautilus BVC coils rated at 1.8 ohms and comes with a regular coil and a second one for use with nicotine salts.
Kit Contents:
Nautilus AIO Device
2x 1.8

Ω

coils (1 BVC coil & 1 for Nic Salt)
2x O rings
Silicone Seal
Micro USB cable
Warranty Card
User Manual
Specifications:
Pod Capacity - 2ml
Battery Capacity - 1000mAh
Dimensions - 87.5*37*21mm
Adjustable Airflow
Bottom Filling
Output: 12W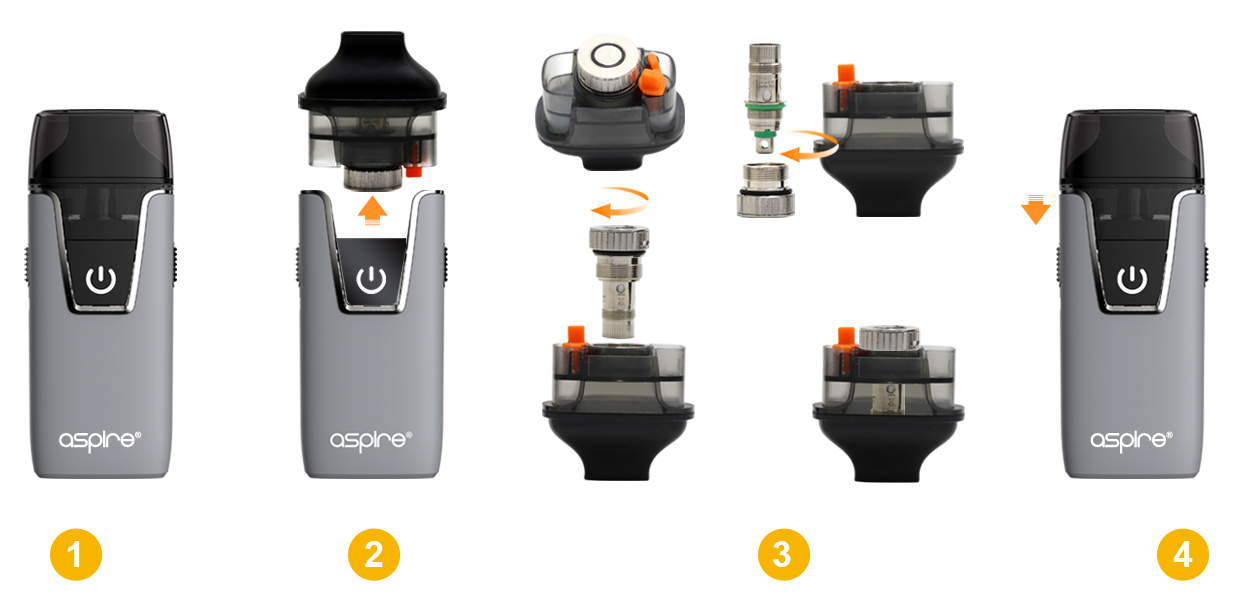 The Aspire Nautilus AIO comes with 28 days warranty.

NOTE: Battery Safety
Use special caution when working with Li-ion cells, they are very sensitive to charging characteristics and may explode or burn if mishandled.
Make sure the user has enough knowledge of Li-Ion rechargeable batteries in charging, discharging and assembly before use.
Always charge in/ on a fire-proof surface.
Never leave batteries charging unattended or overnight.
Do not charge on carpets, couches, near curtains or other flammable items.
Please be sure to use the correct specification charger with the correct device/ battery.
Failure to use the correct specification charger could result in damaging the battery and/or explosion or fire.
Never continue to use an e-cigarette if you can feel the battery get hot. If your battery gets hot to the touch, orif it begins smelling: DO NOT USE IT ANYMORE. Let it cool down (1 hour) in a safe environment (outside preferably), and dispose of correctly, or make arrangements to return, if still under warranty.
If your e-cigarette or device begins activating itself, immediately remove your atomiser and disconnect the battery. Do NOT trust the battery, nor the atomiser anymore from this point on. This means never leave either of the components connected in your pocket, in your nightstand, or out of visibility where you can not immediately separate the two components.
Read the information found at: Battery University before purchasing. It is important to carry batteries properly, charge properly, and dispose of properly.
iVapour Limited are not responsible for damage if there is any modification of the batteries/chargers in any form or shape (including pack making). We are not responsible for any damage caused by misuse or mishandling of Li-Ion batteries and chargers. We will not be held responsible or liable for any injury, damage, or defect, permanent or temporary that may be caused by the use of any batteries.